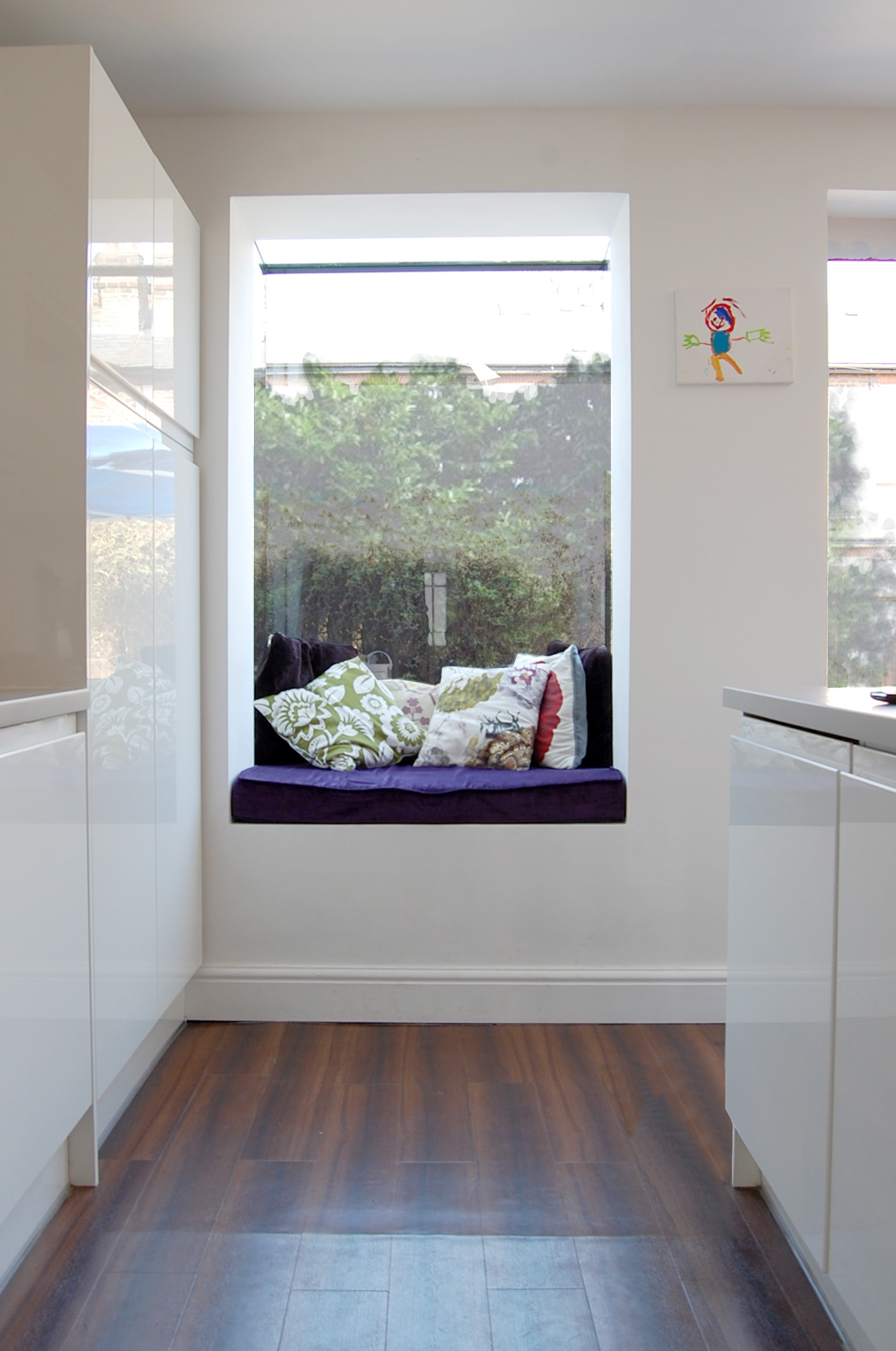 extension creating contemporary spaces
The client in this project wanted to remove the existing conservatory located at the rear of their house. In place of the conservatory we designed a single storey side extension. This created space for a new larger kitchen with central- island and dining area. Within the new roof of the extension roof lights were added to give light over the newly created space.
In addition an oriel window was added into the kitchen which is used as a window seat looking out into the garden.